To add a link to a specific word or phrase in the email, open swisscows.email and do the following:
1. Open @swisscows.email account and click on email "Write".
2. Enter recipient and subject.
3. Write text, e.g. "As discussed, here is the TeleGuard info video."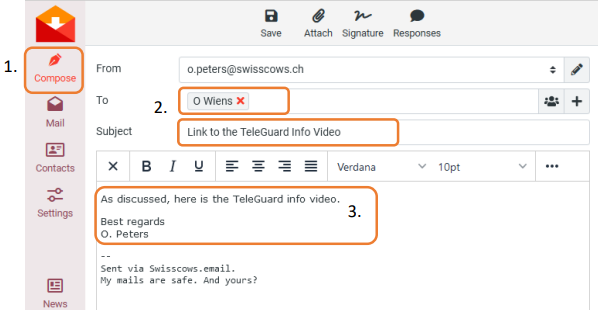 4. Then select the text "TeleGuard info video", which should be linked to. 5. Now click on the three dots above the writing field. 6. And then click on the "Insert/Edit link" icon.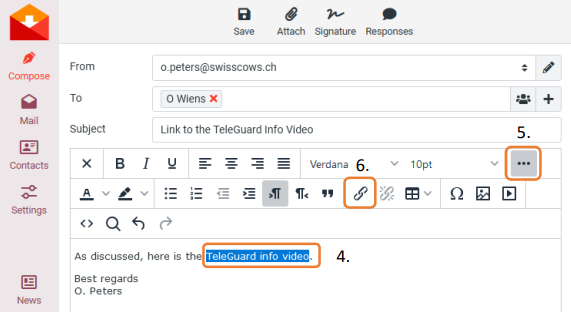 7. Copy or type the URL you want here, and then click "Save".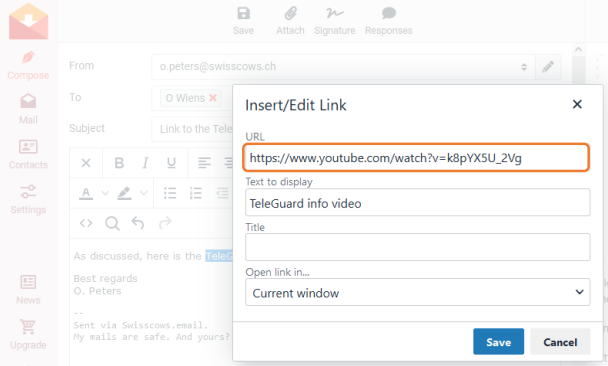 8. Thus the link is added and the email can be sent.