To select and delete several or all emails on a smartphone, open swisscows.email and proceed as follows:
1. Open @swisscows.email account on your smartphone and click on the three dots menu on the top right.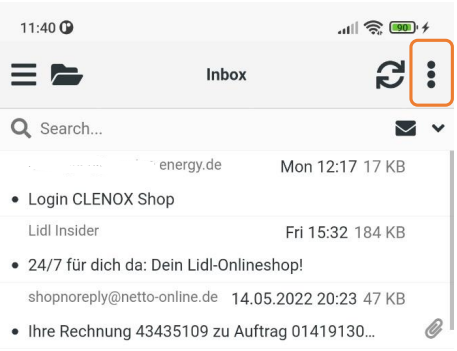 2. Then tap on Select.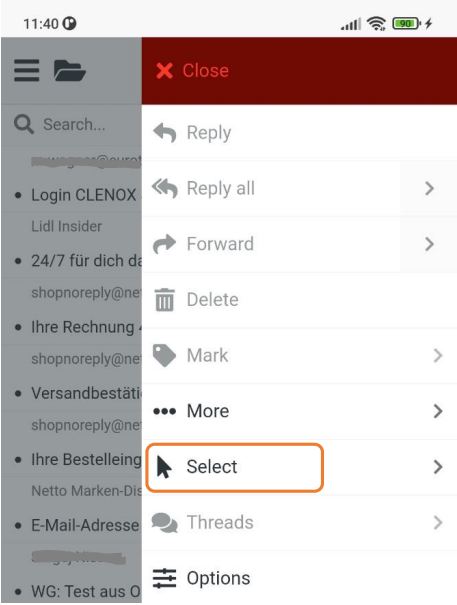 3. Here you have several options to choose from, we will continue with the example "Selection". With this option you have the possibility to delete several emails at the same time.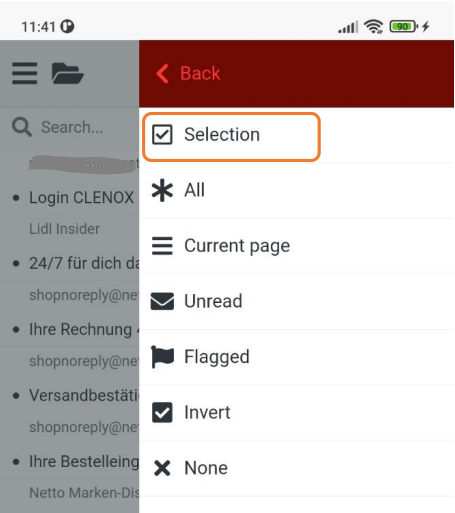 4. On the left side of each email you will see a box. Here you click on all the emails you want to delete and then click on the three dots menu in the upper right corner.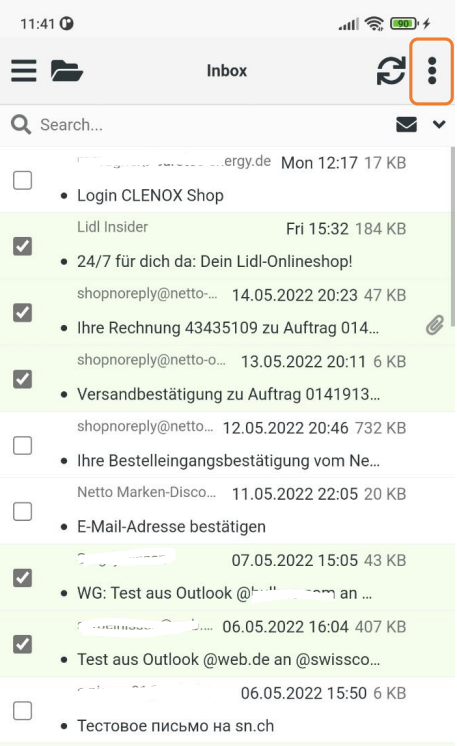 5. Then tap Delete, this will delete all marked emails.