The server displays "Greenwich Mean Time" by default.
Each user can adjust the time zone himself. Open swisscows.email and proceed as follows:
Open @swisscows.email account and click on "User Interface" under "Perferences".
Then select the correct time zone under "Time zone" and click on "Save".
After that, everything should run properly.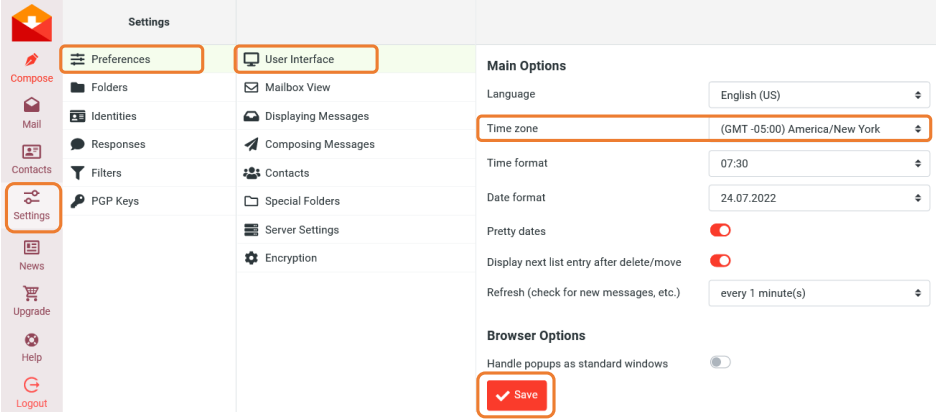 Here you can also check and make other settings such as time formatting, date formatting, date display and update to new messages.